▊

Rolling bearing rotary chains

The design of the escalator rotary chain is usually with rolling bearings. There are a lot of containment and dust generated between the chain belt and the guide rail during the operation, therefore it induces damages to the rolling bearing and reduces the service life of the bearing and affects the performance of the bearing. Furthermore, outdoor operation of the escalator may cause corrosions to the rolling bearings. Under the above conditions, the rolling bearing in the chain is easy to cause failure of the operation of the chain. It may damage the chain system or consequently damage the driving motor in the escalator system.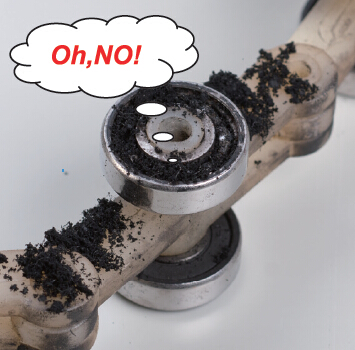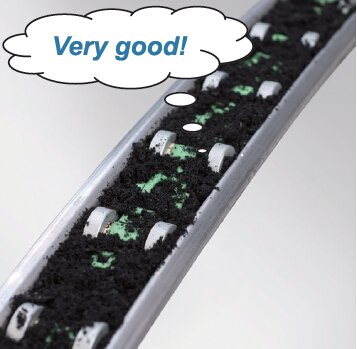 ▊

PEC self-lubricated rotary chains

The rotation parts of CSB-PEC® series rotary chain are with self-lubricated plastic bearings, the material CSB-EPB15 used in the plastic bearings provides maintenance free feature of the chain system and with the anti-dust and anti-corrosion feature of the bearing material, the chain system could be free to operate under critical conditions. The long term stable operation with low noise design of CSB-PEC® chain prevent the chain system from stuck and operation failure comparing with the traditional rolling bearing design. The metal parts of the CSB-PEC® chain are specially treated for the long term outdoor operation.